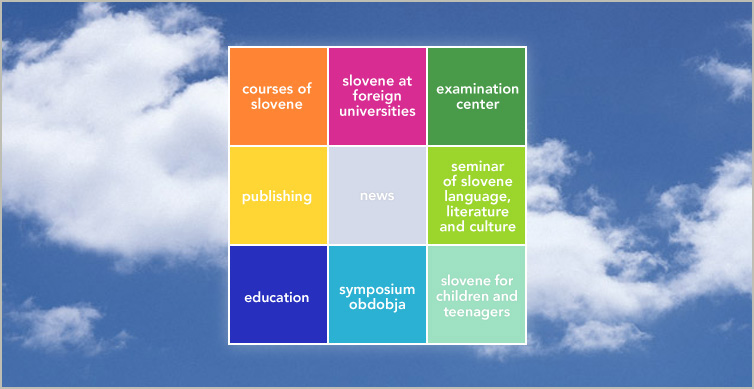 The Centre for Slovene as a Second and Foreign Language extends understanding of the Slovene language, literature and culture on an international scale. It also encourages international research in Slovene language and literature, organises professional and scientific conferences and develops the complete infrastructure for attaining, examining and certifying proficiency in Slovene as a second and foreign language.

The Centre operates under the auspices of the Department of Slovene Studies at the Faculty of Arts of the University of Ljubljana. Its activities are arranged in six specific programmes. 
 
The Centre has been around for some time; for a short history click HERE.

Prof. Dr. Marko Stabej
---
          OFFICE HOURS

          MONDAY–FRIDAY: from 11.00 am to 1.00 pm
          WEDNESDAY: from 11.00 am to 3.00 pm (every first Wednesday
                               of the month from 11.00 am to 5.00 pm)
---
Centre for Slovene as a Second and Foreign language
SI-1000 Ljubljana